Birthdays always have their own little dynamics. But what went down this year really kind of knocked me out of my shoes. A farewell to friends in Tegucigalpa turned out to be a whirlwind of media attention that quickly turned into a hurricane … Here are the top 8 RULEZZZ you should always stick to when cycling across the Americas and happen to celebrate your B-DAY in the Caribbeans
RULE 1!
If you happen to turn up at your own birthday party make sure
you bring along the right ATTIRE!!!
---
RULE 2!
Secondly never forget to invite a whole bunch of strangers because
they will always give you kudos for your birthday cake !!
(Even if it sucks)
---
RULE 3!
Never turn up at an interview drunk –
even if it is on your birthday!!
---
RULE 4!
Make sure you have your shit together at all times
cause you might never see it again IF YOU DON'T!
---
RULE 5!
Always try to smile for the cameras
(even if you can barely stand)
---
RULE 6!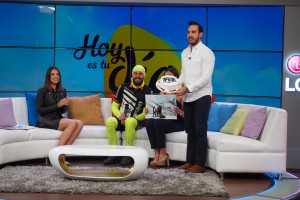 Never close YOUR EYES …
you might just fall asleep or pass out!
---
RULE 7!
Make sure the birthday cake is in a safe place – there
is always some douche who tries to eat it!
---
RULE 8!
LOCK THE DOORS –
and keep those rowdies out who try to
crash your party!!